United Way of Onslow County supports 13 Onslow County agencies and 19 programs.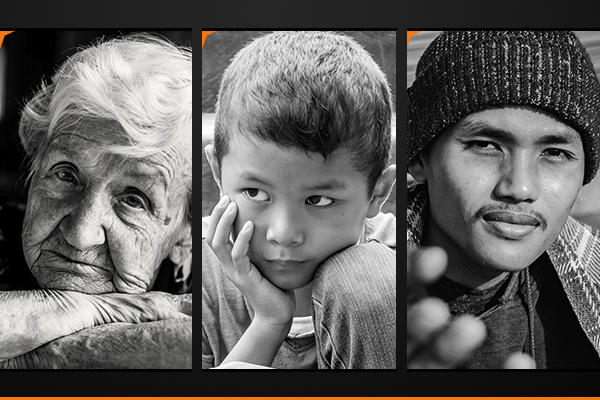 Education
Boy Scouts of America, East Carolina Council (252) 522-1521
Traditional Scouting: Offers a year-round, outdoor-centered program designed to meet the developmental needs of young men from ages 7-18, and both young men and women ages 13-20.
Exploring: Exploring is a career education program offered to males and females ages 14-21. In the East Carolina Council most Explorer Posts focus on law enforcement careers.
Brigade Boys and Girls Club of Greater Onslow (910) 455-9003
Project Learn: Reinforces the academic enrichment and school engagement of young people during the time they spend at the Club.
Girl Scouts, NC Coastal Pines (919) 782-3021
Traditional Troops: Fosters the development of real-world skills and the confidence to succeed in under-served and under-resourced communities through leadership, service, STEM, healthy living, citizenship, stewardship, arts, culture, environment, and the outdoors.
Community Outreach: allows girls to participate in activities that build their confidence and set them up for a lifetime of leadership and success.
PEERS Family Development Center (910) 333-9725
Childcare: Provides free respite care to parents feeling overwhelmed with the responsibilities of parenting, while providing children with a safe place to learn.
Parent Education:  PEERS' parent education classes aim to extend short term support and empathy to parents who are in immediate need of assistance in their role as parents.
TASCO:  Agencies throught out Onslow County to include, the city of Jacksonville, Onslow County Government, Camp Lejeune, and area community resources gathered together to create a common language; develop a system for families to utilize prevention, parent education, and family support intervention services; and a system in their community to help decrease child abuse and neglect.
Possumwood Acres Wildlife Sanctuary (910) 326-6432
Come Find Your CENTER (Caring, Eco-Therapy, Nature, Tranquility, Environment, Raptors): Providing Patients with Post-Traumatic Stress Disorder, Traumatic Brain Injury, and Autism Spectrum Disorders the ability to participate in a variety of holistic and sensory biofeedback activities on the sanctuary grounds with the goal of reducing anger, depression, anxiety, stress and high blood pressure while increasing self-confidence, acceptance, positive moods and thoughts.
Sponsors for Academic Talent (910) 989-2021
SAT Scholarship Program: Promotes academic and scholastic achievement among students in Onslow County Schools, while promoting the value and necessity of community service.
Sturgeon City is a model for inspiring youth leadership, civic involvement, habitat restoration, environmental education and stewardship of the New River and coastal wetlands.  Provide hands-on environmental education programs for all ages that take place at the site of the former wastewater treatment plant for the City of Jacksonville.
Income
American Red Cross (910) 512-8027
Emergency Services: Provides emergency assistance, disaster relief, and disaster preparedness education. 
Onslow Community Outreach (910) 455-5733
Homeless Shelter: Provides short-term emergency housing along with meals, laundry, and shower facilities in a clean and safe environment.
True Justice International INC (910) 939-5928
OARS: Fighting human trafficking in our local and global communities with the goal to reach, raise up and restore. 
Health
Friends of the Aging (910) 455-2747
Senior Needs: Provides incontinence supplies and nutritional supplements to seniors in need to maintain their health status and quality of life in their homes.
Onslow Community Outreach (910) 455-5733
Soup Kitchen: Community-based food program that includes soup kitchen, meals delivery, and monthly food bank.
Caring Community Clinic: Provides primary health care services to uninsured and low-income residents of Onslow County.
Onslow Women's Center (910) 347-4000
Shelter: Onslow Women's Center provides a safe house, which is in a confidential location, to victims and their children who have fled their homes due to domestic violence or sexual assault. It is a 29 bed facility, where there is a 24 hour employee staffed at all times. The Shelter Staff provide the clients with the proper resources to start a new journey in their life.
Special Olympic Onslow County (252) 288-2401
Sports:  Special Olympics Onslow County focuses on connecting individuals with intellectual disabilities and their families to one another within a supportive, encouraging environment centered around sports.
Community Partners  
Carobell (910) 326-7600
Legal Aid of NC (800) 672-9304